Mobile App Development Company Malaysia
We are a leading mobile app development company based in Kuala Lumpur, Malaysia. We help your brand to reach your customers easily with a functional, user-friendly mobile app.
Build a Strong Mobile Presence for Your Brand
With the Trusted Mobile App Development Company in Malaysia
Build a Strong Mobile Presence for Your Brand With the Trusted Mobile App Development Company in Malaysia
In an era where more and more people are turning to mobile apps to shop, make payments, order food & groceries, and carry out banking transactions, mobile apps have proved their importance in improving people's everyday life. Hence, if you want to provide a better customer experience and to make your brand more competitive in the industry, a mobile app is no longer a "nice-to-have", but a must.  
A functional and engaging mobile app enables your brand to be more accessible to your customers. From sharing the latest promotion to engaging with your customers to fostering a loyal relationship with them, you will reap all the benefits a mobile app can bring to your brand.
Let Magnus Digital guide you from here. As a top-notch Android / IOS app development company in Malaysia, our team consists of strategic app developers, innovative UI/UX designers and creative copywriters who will bring your vision to life through a mobile app.
Here is how we will do it.
Measurable Objectives That
Fulfill Your Goal
Measurable Objectives That Fulfill Your Goal
Your business objectives matter to us. We will work closely with you to learn what you seek to achieve with a mobile app.
Whether you want to reach more customers, improve the engagement rate or increase your sales, you need someone you can trust to achieve your objectives to the highest level of quality. As your dedicated mobile app development company in Malaysia, we help refine your objectives by identifying market gaps you haven't discovered before.
By working with us, we ensure our mobile app development process will always aim towards your goals.
A User-Focused App That
Speaks True to Your Users
A User-Focused App That Speaks True to Your Users
We make sure your app is developed to provide the best possible user experience to your target users.
As a user-centric mobile app development company in Malaysia, we immerse ourselves into your industry to get a solid grasp of your users' personas. By defining their demographic data, behaviors and pain points, we allow you to have an unobstructed view of how your users will use your app. Our expert understanding of end-user psychology enables us to create an app that is interactive, functional and user-friendly.
We only have one goal: To make sure every of your app users is a happy and satisfied user.
A Smooth User Journey That
Makes Browsing Easier
A Smooth User Journey That Makes Browsing Easier
Crafting a smooth app user journey may be challenging, but we'd love to take on the challenge.
With our experienced UI/UX designers and app developers at the helm, we step into the shoes of your users and pin down the paths they will take when using your app. Through the process of wireframing, we ensure your app is smooth in flow and clear in navigation so it is connected with your users at every touchpoint.
With an intuitive and user-friendly mobile app, high engagement and conversion is no longer a fantasy. 
Top-Notch App Design That Makes Your Brand Memorable
Top-Notch App Design That Makes Your Brand Memorable
Here at Magnus Digital, a great mobile app design is at the heart of everything we do and we will never settle for average design.
As an experienced IOS / Android app development company in Malaysia, our talented UI/UX designers will present your app with a cutting-edge design with the industry best practice in mind. Besides focusing on your brand identity, we are passionate about creating a design that is intuitive, interactive and user-friendly.
With our creative execution, your mobile app will be brought to the next level and competitive enough among your competitors.
Constantly Optimizing for a
Bug-Free Experience
Constantly Optimizing for a Bug-Free Experience
"Build and forget it" is not something we will do. We make long-term effort to ensure sustainable user relationships for your brand.
Once your mobile app goes live, we will start tracking important metrics like installs, user engagement and retention by leveraging the premium mobile app analytics tools. With these important insights, your app will be regularly improved and updated with the latest features for better app performance and user experience.
By collaborating with a result-oriented mobile app development company in Malaysia, you can rest assured that your app will be in good hands.
Ready to connect better with your audience within arm's reach?
At Magnus Digital, our team is passionate about connecting your brand with your audience via a cutting-edge mobile app. We want to see your brand being ahead in your industry and establishing long-lasting relationship with your audience.
With our experience and expertise, we are ready to make a positive impact on your brand.
These Are What Make Us the Trusted Mobile App Development Agency in Kuala Lumpur, Malaysia
Experienced mobile app developer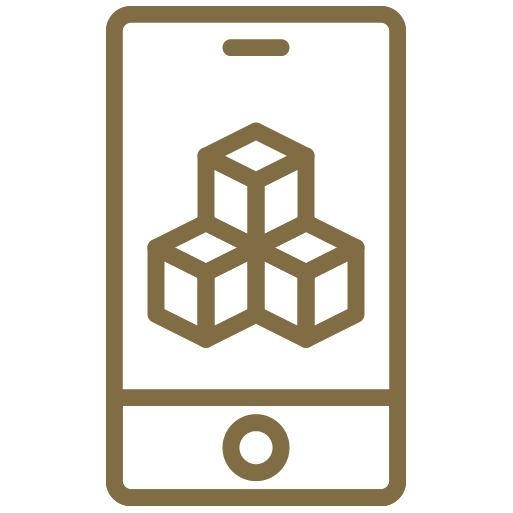 Innovative
UI/UX designers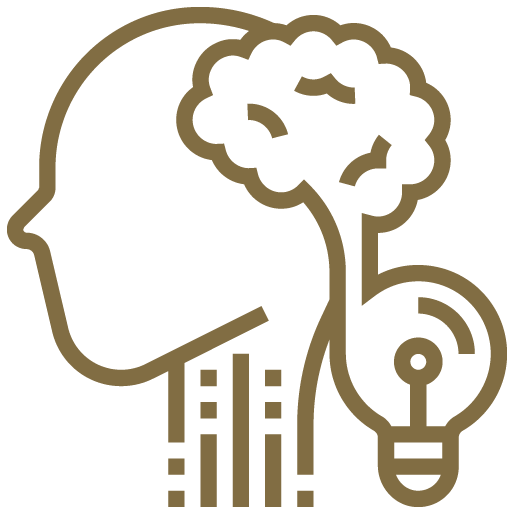 Decade
of experience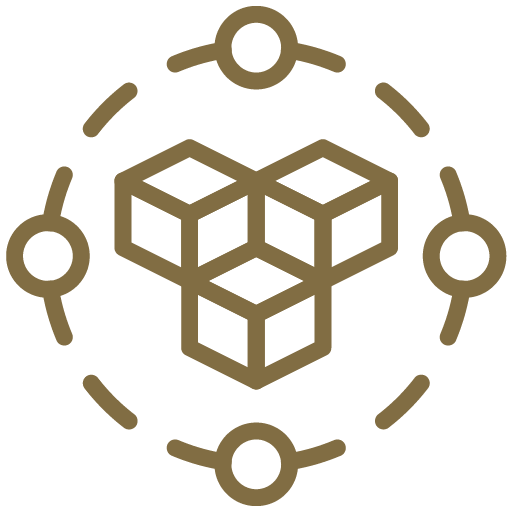 Deep understanding across various industries
Result-focused
& data-driven
Frequently Asked Questions
DIGITAL MARKETING AGENCY MALAYSIA
Overall, we are very pleased with Magnus Digital. We have been mainly working with Sathish. We are beyond pleased with Sathish's impeccable service. He did everything we asked in a timely matter. The microsite was created very quickly and changes that I wanted to made were done immediately with dedicated info for each section of the microsite. The 2D video animation was done efficiently and easy to navigate features were further included in the microsite too. Thanks to their knowledge and determination, our microsite looks great and functions really good. Again, thanks to all the team for the support. Such a good work!
Magnus Digital Malaysia team was very helpful and professional throughout the process to complete the website. Their work is beyond my expectation - neat, clean, attractive and affordable.
Magnus Digital doing a great job! They provide a few types of services. Website designing, digital strategy, etc. They help us to maintain our websites marketingmagazine.com.my and always come with a suggestions to improve our website performance. Recently they do a revamp with our websites and make it look more fresh and user friendly! They response so fast when we had an issue. Awesome! They also help to managed our Facebook ads campaign for our events and the results is good! thank you Magnus Digital!
I used their services to developed a hotel website. Their designs are neat and very user friendly. They listened to every detail of my requirements. Fully recommended as their price is very reasonable too. I am still keep in touch with the developer until now.
We have engaged Magnus Digital on a few projects using Joomla CMS over the past year and have been 100% satisfied with the results. I have complete trust and confidence in the work that they do, especially in terms of managing their time and getting things done. If you want a complete A to Z solution for your website design and development, SEO, Social Media or any digital marketing needs, look no further than Magnus Digital!
As a first timer requiring a logo, website, emails , business cards etc, it was quite daunting knowing where to start... Rey at Magnus Digital was patient, efficient and provided all the help we needed to get our brand started. I would thoroughly recommend them to anyone who needs any level of help with digital marketing.
Excellent working experience with the development team. They are knowledgeable and responsive. They paid attention to the tiniest details. The website looks great and functioning well. Thanks, You guys are the best.
Great customisation to our needs and excellent backend support. Highly recommended 👍 The user dashboard and admin dashboard is so helpful. User dashboard is user friendly to allow users to have good experience in uploading their running progress. The admin dashboard really helps the event organizer to manage the event smoothly. The team is so professional in providing advice in developing the website. The team is also responsive in replying our inquiries or calls, during the nights or weekends too. Thanks team
Magnus Digital is one of the most helpful and transparent vendors I have had the pleasure of working with. They are always solution focused and work as an integrated part of the team. There hasn't been a moment where I felt unsure of their service or their delivery. Magnus Digital come with my highest recommendation.
Magnus Digital delivers digital solutions that is efficient and exact according to your needs. Their staff is also able to consult with great expertise and a high level of experience behind them, giving a lot of reassurance to us as clients that our brand is in great hands.
Working with Magnus digital team has been fantastic. It isn't easy choosing the right company to work with for marketing videos and Facebook marketing but they are very dedicated to getting the work done right while being easy to work with in the process. Magnus digital team work is very high quality, you can be confident that you will be happy choosing them.
Magnus Digital in its capacity was able to take the lead in revamping our company's entire website. Not only was there ease of constant communication between them and us which aided in the whole redevelopment process, but development constraints were swiftly dealt with and target dates met. Magnus Digital's team showed a high level of expertise and experience which proved to be the driving force behind the successful completion of our new website.
I strongly recommend Magnus Digital for anyone with an interest to have a website. For someone who has not much knowledge on how a website works, they were very supportive in guiding me across the ideas and strategies needed for my website. The final result really pleased me as I loved the web design they have produced for me which was fantastic. They developed a website that is SEO-friendly with fast page loading speed and optimization to ensure my website is performing well. It was all done within an efficient timeline. In other words, I can now proudly present my website to my customers.
I'm pleased with the development of my website. Excellent support from both Sathish and Rey. The admin dashboard manual is user friendly. Very open-minded and professional team who's willing to listen to client's needs and shared good ideas with the client. Response time has been excellent too as you do get their reply even over the weekend. Thank you!
Reach out to a wider audience with a professional mobile app!