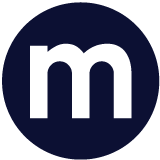 Magnus Digital Is A Creative Digital Marketing Agency In Kuala Lumpur.
We produce effective and efficient digital solutions for non-profits, innovation start-ups and leading brands.

We Are Magnus
We believe that every brand is a diamond waiting to be polished. The key to unlocking a great brand appeal is to focus on the values and benefits the brand can give to its customers or clients alike.
With all our resources and expertise made for you, we will help you along the journey of discovering these exciting stories and messages your brand wishes to share. As we work closely on these efforts, we will be able to attract customers ideal for your brand today, eventually becoming your regular consumers tomorrow.

Magnus Beliefs
Our Vision
We envision ourselves as digital strategists geared to take any brand beyond greatness in the digital world.
Our Mission
We believe in executing digital solutions that are authentic and attractive within the digital world.
Our Core Values
Greatness
We are result-driven
Integrity
We are honest in our services
Transparency
We believe in providing information
Proficiency
We bring our knowledge & experience
Collaboration
We act as collaborators

We Are Different
Maximising every ounce of opportunity with insights and ideas towards a desired goal. We provide the best possible solutions for our clients to ensure everything remains cost effective and relevant to their marketing objectives. Greatness is what we strive towards as we do not stop until we have built a suitable strategy to meet your ideal goals.

Among Our Ranks
We bring to you programmers, graphic designers aided by copywriters and app developers at your service. We are dedicated in providing services that are of unique qualities with your greatest desires in mind.
If you're interested to be a part of Magnus Digital, you may email your CV/ Resume at [email protected]
Have an idea? Let's do something great together!